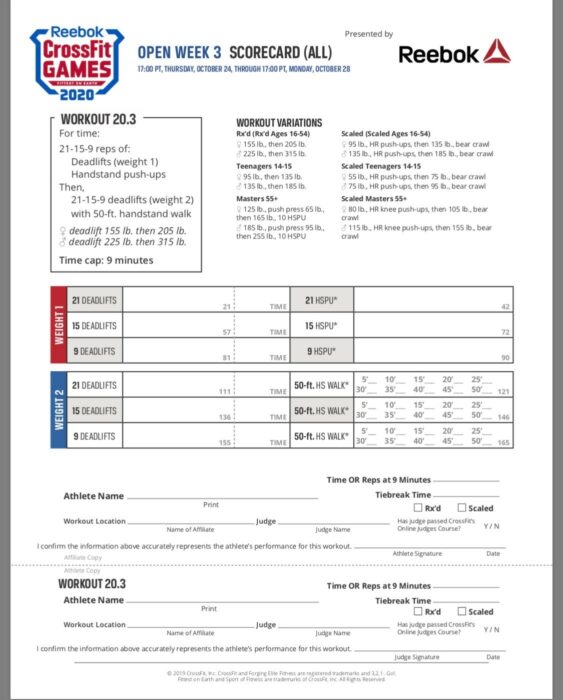 Here we go! 20.3! Get in and get those lower back muscles, shoulders and posterior chain warmed up and let's give this a go.
We can get heats going every 15 minutes but we do have some work to do to get each person measured and establish their HSPU line.
We'll go over technique, standards and strategy beforehand.
I do recommend doing a little research regarding the HSPU standards and tips. We will be sticking to them.
Here it is. . .
20.3
For Time
21-15-9 reps of:
Deadlift (225/155)
Handstand Push-ups
Then,
21-15-9
Deadlift (315/225)
with 50 foot handstand walk
Scaled: 135/95, Bear Crawl
9 Minute Timecap