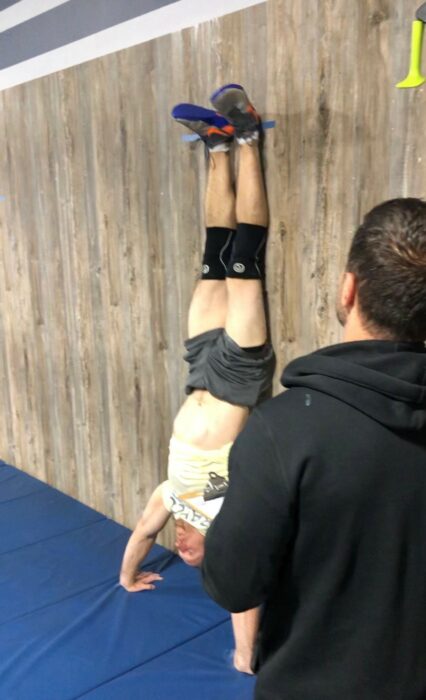 Great job by everyone who tackled 20.3. And thanks to all the helpers. Great vibe on Saturday!

Remember the new hours. 9am is open gym! And please, try to pregister for SHRED. We're using benches so it's good to get a number well ahead of time so I can come up with a plan. Thanks!

We have one of my favorites for SHRED, the chest/tri chipper. Also, my favorite ab wod!

Part A

20 Burpees
40 Bench 95/45
40 Banded Tricep Pushdowns
20 Burpees
30 DB Flys 20-25/10-15
30 Push-ups
20 Burpees
20 DB Pullovers 50/25
20 DB Tri extensions
20 Burpees
10 Skull Crushers 45/15
10 Close Hand Bench 45/15
20 Burpees

Part B

7 Minute AMRAP
25 V-Ups
25 Reverse Crunches
25 Crunches