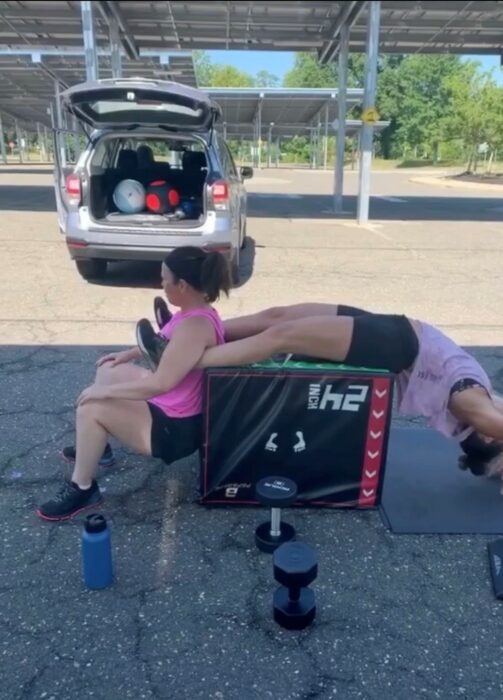 I hope everyone survived the heat and was careful. Check out that pic. GHD sit-ups in the parking lot. Jana, Pam and Val are getting it done. Noce work! I've been getting some great pictures of all you guys outfitting your home gyms and figuring out ways to get your work done. I love it. Keep it up.
Let's head outside and get this done. Bring your rope!
METCON
Running Annie
50-40-30-20-10
Double Unders
Sit-Ups
400 Meter Run after each set
Singles are 2:1
Today would be a good day to work on DUs.
50-40-30-20-10 seconds of DU practice, which may include mixing in single unders etc.